3D Imaging by Dr. Stephen Schendel
---
Dr. Schendel uses advanced technology to push the envelope in patient care at his Palo Alto plastic surgery center. In order to provide the best possible patient experience, systems like 3DMD and Crisalix enable Dr. Schendel to not only diagnose existing conditions in a non-invasive manner, but also to accurately forecast potential results in both functional and cosmetic respects.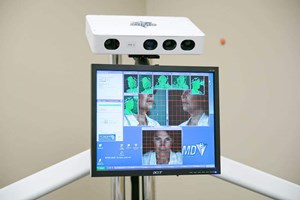 Traditional means of determining conditions and their appropriate methods of treatment, particularly in situations where few similar cases are available, could often be very labor intensive and invasive. This is where 3DMD shines as a surgical planning tool. The 3DMD face system is a computer-aided technology used for pre-diagnosis that can facilitate an effective and efficient decision when it comes to treating a patient. Patients simply sit in front of the machine and work with the doctor to scan and analyze their surface and subsurface facial conditions. The results 3DMD provides allows for effective communication between Dr. Schendel and his patients, not to mention a less-invasive and more comfortable consultation experience.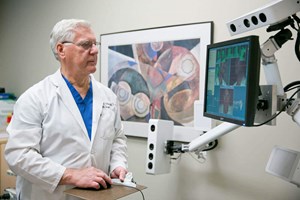 In terms of envisioning the new you, Crisalix allows patients to see an accurate depiction of what their plastic surgery results will be. Crisalix offers 3D simulations for any plastic surgery procedure by using standard 2D photos. For patients, it is as simple as taking the correct photos, uploading them, and then viewing the results. Dr. Schendel and his staff can provide a very comprehensive consultation with patients by utilizing Crisalix to generate a real time, accurate, and vibrant depiction of potential results for his patients.